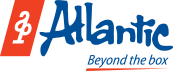 "The Dynamic Team always goes over and above. A strong sense of urgency, very responsive and professional with a follow through on every commitment. We needed to drastically improve our delivery performance for one of our US customers and the Dynamic Team took the time to understand the issues we were having and tackled them all! We have moved from a failing grade to an A+ manufacturing partner with their help!"

"Dynamic has been a willing partner. With our partnership, our customers are happier and our damage claims have decreased. A win win for our customer and Three H. Thank you Dynamic!"

"Absolutely nothing but praise for the Customer Support and Service we've gotten from your team. Ryan , Shawn and Michael have all been fantastic to work with and we truly appreciate it here at Innit Designs. We would encourage anyone to reach out to the D.C team for their shipping needs. Cheers."

"Dynamic is an exceptional team of professionals. I would recommend using Dynamic for any job. They go out of their way to make every experience seamless from start to finish. We have been working with them for close to 2 years, they are always exceeding expectations. Pleasant, Positive, and they get the job done!!!"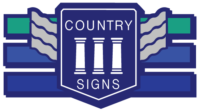 "Dynamic Connections -superior professionalism, commitment to providing the best service and overall a company to deal with."

"We all have a million things going on every day. The logistics of shipping product to our customers on time, within budget, and without damage is priceless. Dynamic keeps us informed every step of the way and their compliment of transport partners means a solution for every situation. Our company has used them for several years now and what a difference it's made."

"I would definitely recommend Dynamic Connections to anyone that will listen to me. Not only do they take care of my company as their customer, but they take care of our customers as well. I always receive a quote and a response to my questions quickly. We have a great relationship with our rep, Jordan, and I know we can trust Dynamic to choose the best freight carrier and ensure our customers receive their order on time. Dynamic Connections' service is far superior to any other 3PL I have worked with. They makes you feel like part of the family as opposed to just a customer. I look forward to working together for many more years to come."

"The team at Dynamic Connections has always gone beyond what is expected in customer service. They keep me updated about the shipment without me having to make phone calls or use tracking websites. The customer is completely spoiled by the level of customer service on each shipment!!!! Why would you go anywhere else for shipping needs when you have all this!"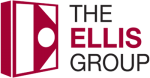 "The team at Dynamic Connections, always goes above expectations! Fantastic Response/Turnaround time! Friendly and professional staff, that always go above and beyond to satisfy their customer's needs. I would recommend their services to anyone, no questions asked!"

"The team at Dynamic represents one of the few forward thinking, customer first organizations in the logistics world. Dynamic Connections continues to make us feel like we are #1 by their incredible communication and professionalism."
"Once again James Cook goes above and beyond in both his customer service and advice in servicing our account. I wish more parts of our business were as passionate, professional and dynamic as your firm!"

"Dynamic Connections has proven to be a true Partner. They have gone above and beyond our expectations for delivery. I am very thankful for having a solid Team looking after my product and customers as if they were their own."

"Team Zulu at Dynamic Connections always goes above and beyond for our customer and our team here at CH Robinson. They are very prompt to return calls and/or emails and should any problems arise they are very proactive in finding a solution. I would definitely recommend Dynamic as a partner and solution specialist!"
"The Dynamic team is just that – Dynamic. Their commitment to communication and excellence is evident in every shipment they handle. I am grateful for their partnership and would highly recommend them to anyone looking for transportation solutions."

"Thanks for your great service !!!!"

"Dynamic, is the most detailed orientated transportation company we use. Great for any minor or major project!!"

"Your Team is a great help for us. I know that Semone is really happy working with you all. The tracking on line, and the follow up with the customers is GREAT."

"I find the service and attention to detail second to none. The staff at Dynamic that I have dealt with have always treated my team and our shipments as if it was their own."
"The team at Dynamic has always gone out of their way to provide excellent service. I have been dealing with them for 10+ years and would not hesitate to recommend them to anyone for their transportation needs."

"Dynamic Connections is who I call when I have a high priority shipment required to arrive on time at a priority customers location. We frequently have product traveling across the continent from our manufacturing facility in the United States and require specialized handling with on time appointment deliveries. What I appreciate most it the excellent communication that Dynamic Connections provides to keep us appraised of our shipments and the way they advise and work with the folks receiving the product.
Their reporting and ability to find freight solutions is excellent. When other companies cannot provide the required service, Dynamic has been able to rescue our freight and deliver it when and where it was required. "

"Probably the highest standard and attentive Freight Forwarding service I have dealt with. I would highly recommend Dynamic Connections and their friendly team who have always gone over and above to deliver me outstanding results on a daily basis!"

"The team at Dynamic Connections is extremely hard working. They are always there for us no matter what time of day or what is going on. They make us feel like we are their number 1 priority, even though we know they have hundreds of other customers. Thank you Dynamic!"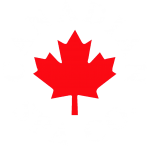 "I have personally been using Dynamic Connections for the past 2 and a half years and Echo team goes out of their way to ensure a smooth delivery and will sort out any problems that arise. If the option is available I would choose Dynamic Connections over other companies to go the extra mile and give me peace of mind. Thanks Echo Team for all the great work!"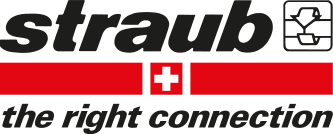 "Dynamic Connections is always fast and friendly. They get freight quotes to me faster than any other company. I have never had any issues and would recommend them."

"We have a wonderful working relationship with the Dynamic team. We've been doing business with Dynamic for over 5 years. We have weekly pickups, sometimes 3 times a week, and they are very dependable and easy to work with. Damages are very rare, and being in the FURNITURE industry that is VERY important!!"
"The team at Dynamic Connections always deliver over and above my expectations. I would highly recommend them to anyone looking for Freight Forwarding services."

"Dynamic Connections has worked with me for many years in getting my product to my customers. They remain proactive and handle business in a professional way! I know that once the product leaves my dock, I do not have to worry, Dynamic Connections has my back with any of the next steps. Keep up the good work!"
"I use many brokers for our shipments, and Dynamic Connection is the one that I trusted the most in terms of reliability and the service they provided. I would definitely recommend Dynamic as great carrier."

"Dynamic Connections are an impressive team that delivers on their promises, and are stand out performers in the Freight Forwarding sector."

"Partnering with Dynamic Connections makes my job so much easier. Thank you all"

"I have been pleasantly surprised by the consistently high quality service delivered by Dynamic Connections and would highly recommend their services to anyone looking for a hard working company in the Freight Forwarding sector."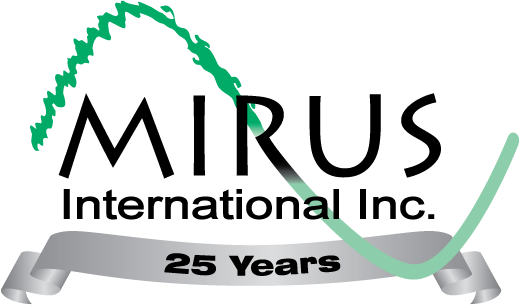 "I enjoy working with every one at Dynamic. Looking forward to a wonderful 2018."

"The team at Dynamic Connections is extremely hard working. They are always there for us no matter what time of day or what is going on. They make us feel like we are their number 1 priority, even though we know they have hundreds of other customers. Thank you Dynamic!"

"Excellent, Excellent Service! Fast responses, responsible, and reliable ownership.
Dynamic is our #1 go to service provider."

"I truly believe that Dynamic Connections is a very good fit with our business. Your tracking system is the best bar none. It brings peace of mind knowing that Dynamic does the follow up with our customer. Thank you for such great service."
"I think another great testimony of your company, is the retention of your employees. From my own experience, I have dealt with the same crew for years now. Happy employees make great customer caretakers. It's a good feeling not to have to explain our business or our particular needs on every shipment. They know who we are and what is required, each and every time. Thank you"

"Thanks for the excellent service!"

"I love working with such experienced people.. you make my job a whole lot easier."

"Dynamic does our 3PL warehousing program, and the vast majority of our Shipping requirments both incoming and outgoing…. in comparison to where we used to be we feel we have had a 100% increase in the service level and speed of response. They have taken the time to really learn our market and our products…. These guys ROCK !!"
"The Team at Dynamic Connections are fast, professional, and they make US look good ! I don't think I have ever worked with a more reliable and on-time Carrier in my life. Highly recommend this company!"

"Dynamic Connections is a true partner to our business' success. They are there when we need them, whether it's easy or hard. They always go above and beyond to get the job done, and we feel extremely safe with the team at Dynamic. No worries once I know they have my freight. Honest with their information. When I did have one problem everyone jump on board to take care of the issue and followed up. I only had one issue in three years. A great partner. Amanda is the best."

"The Dynamic Connections team is very hard working and thorough at their expertise. It's been an absolute pleasure working with them thus far, and I look forward to their services in the future."

"The team at Dynamic Connections are true logistics experts. They always advise us with our best interests in mind, and ultimately for a successful shipment or project. We are well taken care of with the team at Dynamic Connections."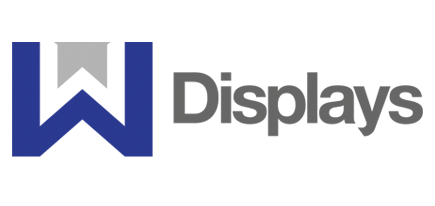 "Thank you for offering a very precise and thorough service.You make ordering freight simple."

"Great Job team Dynamic….."

"Thank you Michael and Team Bravo for your attentive service."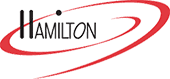 "Ryan and team Zulu look after us very well"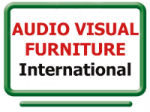 "Dynamic Connections always goes above and beyond. I love that they are on top of all our requests and deliveries. They are fast, reliable and have a great team to work with. We highly recommend anyone to give them a call! You won't be disappointed."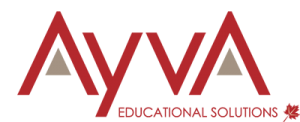 The team at Dynamic Connections is extremely hard working. They are always there for us no matter what time of day or what is going on. They make us feel like we are their number 1 priority, even though we know they have hundreds of other customers. Thank you Dynamic!

Dynamic Connections simply means reliability and thoroughness. Nobody like surprises in this industry and DC go out of their way to make sure each shipment is is smooth sailing from pick up to delivery.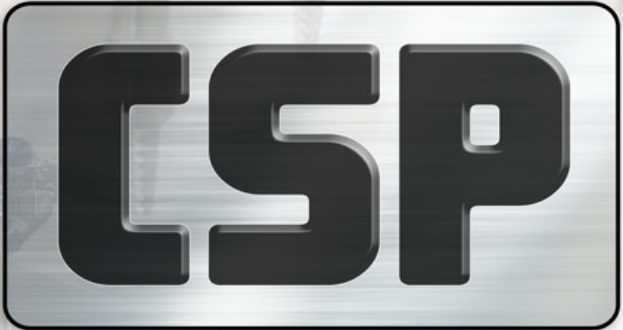 "Dynamic Connections has brought a breath of fresh air to the tedious task of shipping product across the continent. It has been a pleasure building a relationship with their team and having them support our business, be it with communicating directly with our customers, or with the end users of our product, servicing their needs and making the final delivery safe and sound. Having Dynamic as an extension to our business has made our jobs easier and worry free. The best in the business! "
The DC experiance is "over the top". Love the fact that after the product has left our hands DC is all over it making sure it gets to where it has to go. You really add to our motto of " we make your stainless, painless."

"Dynamic Connections is the best in the industry! Thank you Green Team!"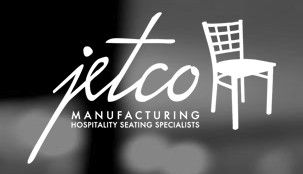 "We at Jetco MFG Ltd have been with Dynamic Connections for over 5 years now and they have really shown their commitment and determination to getting product delivered safely and promptly. The customer service team is super friendly and are always willing to help whenever they can. We hope to continue doing business with them for as long as we are doing what we do. Thanks again for everything. Jetco Team "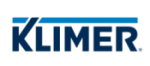 "From the initial request to the follow up post delivery , the team at Dynamic Connections has every detail covered. Quick response times, competitive rates and a high level of customer service brings value to any company."

"My freight is difficult freight and Dynamic Connections truly gets the job done. They provide daily updates and if they do run into any type of snag, I'm notified right away and a real person, the same person with whom I booked the load, calls me back and works with me. They have no problem performing lift gate and early morning, time-sensitive deliveries. They make me wish I had more freight to Canada!"

I switched to Dynamic Connections and have been extremely happy with their service! The team is always accessible and happy to help, and the consistency of service has brought confidence to my company. DC makes me look forward to shipping!

We ship to Canada frequently and D.C. has become a great partner. Mike Cornack and the group that represents you do extremely well. We appreciate the partnership!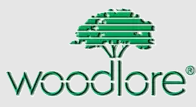 Dynamic Connections is a true partner to our business' success. They are there when we need them, whether it's easy or hard. They always go above and beyond to get the job done, and we feel extremely safe with the team at Dynamic.