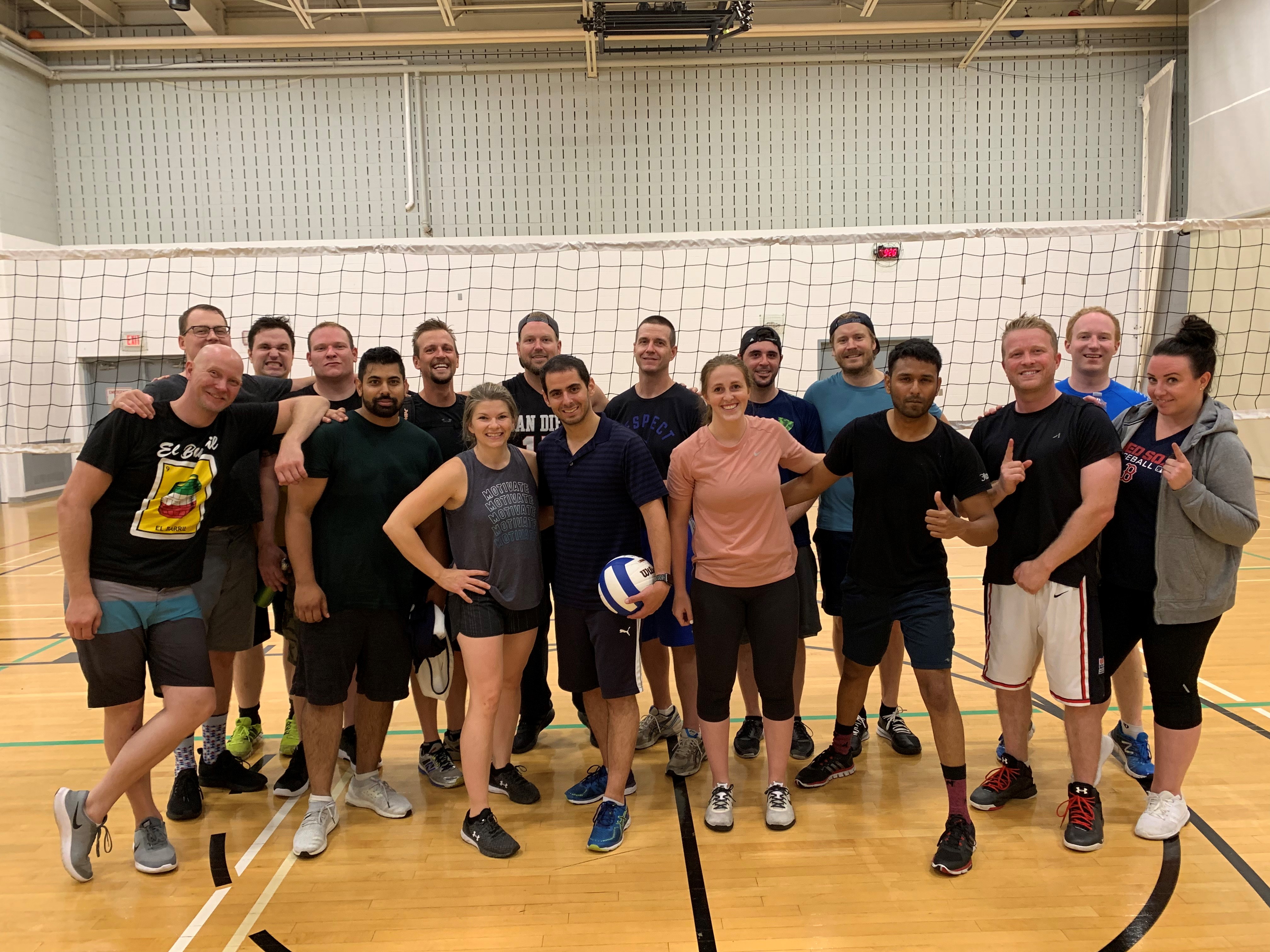 Another amazing night for the Dynamic Connections Team.
Wednesday night, 20 of the Dynamic Connections staff got together at Tansley Woods in Burlington to share a bite to eat and play a friendly and fun Volley Ball Tournament. Having everyone come out after-hours shows the dedication of the Dynamic Team. Our success with our customer is a consequence of proactive teamwork, extensive communication, and being responsive to any challenge that is presented. Similar to the game of Volleyball, this proved to show that without these qualities, it was impossible to succeed. Getting the opportunity to work with a team that we may not work with so closely on a daily basis was even more enjoyable because building those internal relationships is key to our success. The hard work, the extra efforts, and the sheer dedication to make the play and win was clear to see with all teams. When you communicate and work together you win.
Great Job Green Team.