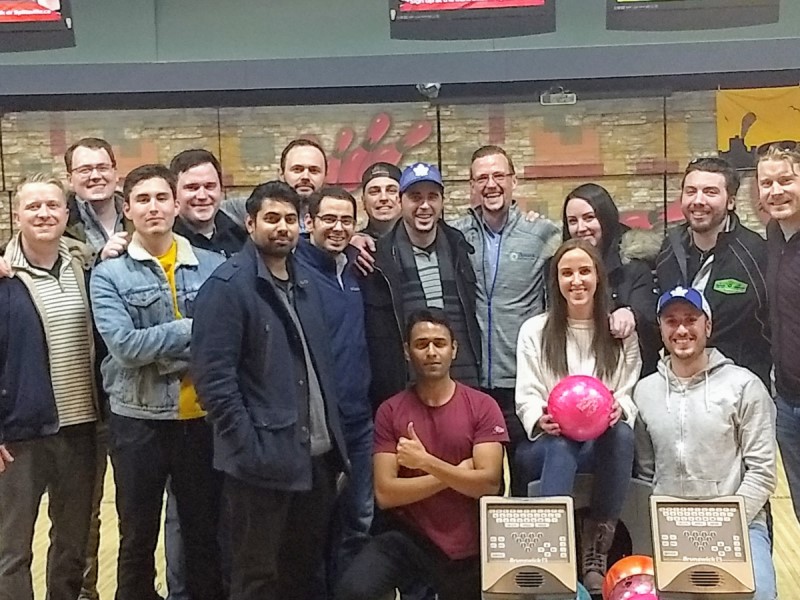 At Dynamic Connections, we operate in a highly competitive industry. We understand that in order to thrive in such a competitive environment perseverance, innovation, diligence is key to success. In order to demonstrate this principle, our team at Dynamic Connection competed against each other in a team building activity.
Four Teams team took part in a team building activity at Splitsville Entertainment in Burlington, ON. Individuals in the four separate groups competed against each other to claim bragging rights to be the Group Champion. The four group Champions representing each group faced-off in a final showdown that ultimately resulted in Kishor Sripalan claiming the Title- Champion of Champions.
Likewise, in the freight world, there is plenty of competition, but only a few stand out as Champions. We at Dynamic Connections are Champion of Champions.