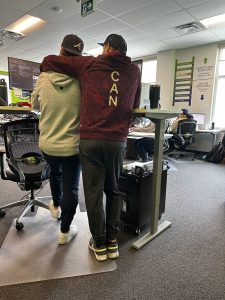 Moving from the Team Lead-Account Manager duo, Mike is now supporting Zack from the sales room as Zack has stepped into the Team Lead position. However, the "Dynamic Duo" is never far apart – Mike is always close by to show him the ropes (and ask for candy) when needed.
Family supporting family.
Best regards from your Dynamic Greenteam!