Dynamic Connections
wants to thank all of our customers for helping us become one of
Canada's Fastest Growing Companies
!  We appreciate each and every one of you and the partnerships we have built.  We genuinely thank you and value the relationship that has grown over the years.  We look forward to continuing to help build your success for many years to come.
Dynamic Connections ranks No. 170 on the 2015 PROFIT 500
– PROFIT magazine unveils 27th annual list of Canada's Fastest-Growing Companies – Oakville (September 17, 2015) Canadian Business and PROFIT today ranked Dynamic Connections No.170 the 27th annual PROFIT 500, the definitive ranking of Canada's Fastest-Growing Companies. Published in the October issue of Canadian Business and at PROFITguide.com, the PROFIT 500 ranks Canadian businesses by their five-year revenue growth. Dynamic Connections made the 2015 PROFIT 500 list with five-year revenue growth of 357%. "The PROFIT 500 represent the highest tier of entrepreneurialism in Canada," says James Cowan, Editor-in-chief of PROFIT and Canadian Business. "They should be lauded for the positive economic contributions they've made to their communities—and the entire country.  They are examples of what can be accomplished with innovation, discipline and determination."
About PROFIT and PROFITguide.com
PROFIT is Canada's preeminent media brand dedicated to the management issues and opportunities facing small and mid-sized businesses. For 33 years, Canadian entrepreneurs across a vast array of economic sectors have remained loyal to PROFIT because it's a timely and reliable source of actionable information that helps them achieve business success and get the recognition they deserve for generating positive economic and social change. Visit PROFIT at
PROFITguide.com
.
About Canadian Business
Founded in 1928, Canadian Business is the longest-serving, best-selling and most-trusted business publication in the country. With a total print readership of more than 600,000, it is the country's premier media brand for executives and senior business leaders. It fuels the success of Canada's business elite with a focus on the things that matter most: leadership, innovation, business strategy and management tactics. We provide concrete examples of business achievement, thought-provoking analysis and compelling storytelling, all in an elegant package with bold graphics and great photography. Canadian Business—what leadership looks like.  
Who We Are
Dynamic Connections
offers completely integrated logistics solutions to meet our customer's individual needs while maintaining a high level of consistency through communication and customer service. Our solutions may change, but our disciplined Customer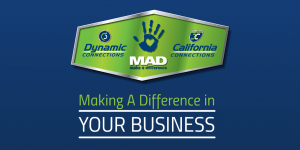 Success Cycle (CSC) operational process remains the same for every order. Our consistent service and communication gives you the peace of mind to understand what you are getting each time, on every shipment. We strive to be an extension of your company with the goal to assist in your profitable growth by building a bridge of success between all parties through Competent, Confident, Communication. We understand that each shipment is a step in the profit chain of both your company and your customer. We support the chain and its future with our CSC on every opportunity. We will start as a supplier and grow to become your "Partner to Success" for the future.