The Dynamic Connections Green Team aims at the bullseye with and for your business every day!
It takes precision, power, and steadfastness.
What a perfect way to compliment the hard work by the hard play, as the team got together last week at
Bad Axe Throwing.
It was a night filled with fun, food, and fearlessness, where the team was able to share a competitive and enjoyable evening outside of the DC headquarters.
Dynamic Connections is always looking to add fearless, accurate, Axe-citing members to join our growing team!
To learn more about how you can join a Axellent team of professionals, visit our
Careers
page and email your resume to HR@DynamicConnections.com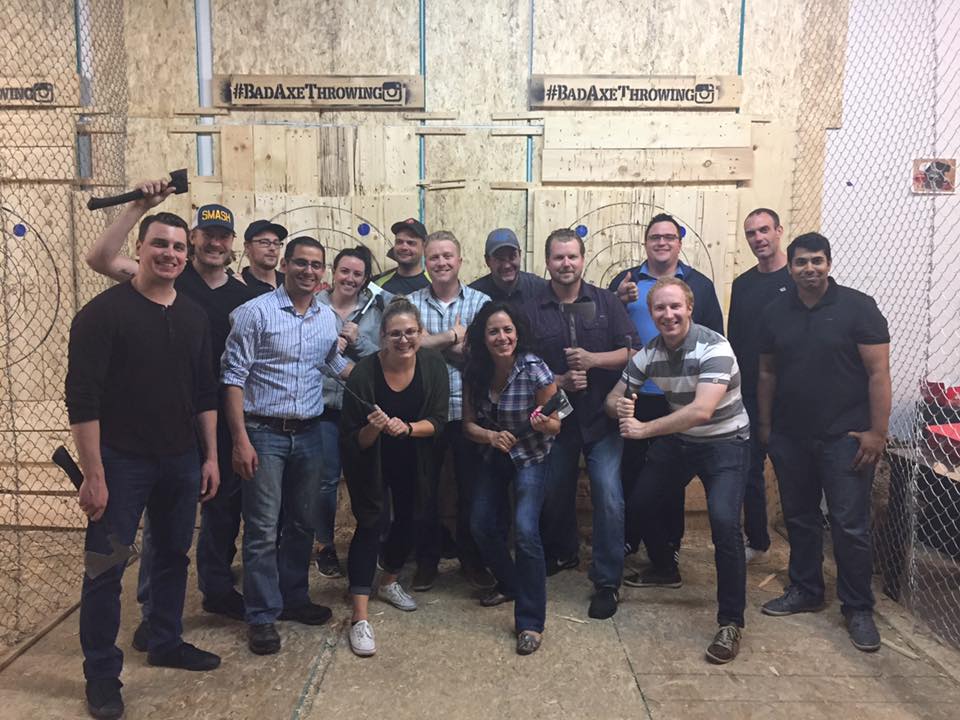 The Green Team at Bad Axe Throwing!